Dear Parents/Carers of Y3 and Y4 Pupils
Re – Belgrade Theatre Trip Tuesday 7th December
The trip for the children to the Belgrade will still be going ahead tomorrow as planned.  We have done a full review of the situation in Year 4 this morning and many of our children have tested negative over the weekend with a handful of children receiving a positive result.  Those children will now not be in school as following isolation guidance and those children who have provided a positive result will receive a refund of their trip cost paid.
Please be assured that we are taking the safety and wellbeing of staff and pupils seriously and therefore the two year groups will be travelling on seperate coaches to the theatre and will also sit within their year group bubbles at the theatre.  We have consulted with the theatre in detail this morning so they are aware of the current situation.
If you have any queries or concerns regarding this please do not hesitate to contact us at school.
For Attention of Parents/Carers of Pupils eligible for Free School Meals (this does not apply to Universal Infant Free School Meals YR-Y2)
Dear Parent/Carer
We have been advised that those eligible for Free School Meals will receive food vouchers for the Christmas holiday.  Following the DWP Press Release on 6th October regarding a new Household Support Fund, £500m support is now available to help those most in need as we enter the final stages of recovery.
Each eligible pupil will be entitled to £33 – 11 days @ £3.00 and we will be providing Asda vouchers again
Vouchers can be collected on Tuesday/Wednesday 14th/15th December from the school office and we would be grateful if you could contact the office from Wednesday 8th December to arrange a suitable time for collection on one of these two days.  Please note vouchers cannot be collected before the 14th December and we would ask you to book a time to collect so we can avoid large numbers of people collecting from the office at the start or end of the school day.
If you have any queries regarding this then please speak with a member of the office team or email me directly on [email protected].
Dear Parents/Carers
Please be reminded that email communication with school should be via the [email protected] or [email protected] emails and not through the year group reports email addresses as these are not checked regularly and are used only for specific purposes to email parents.
Our School
We have a committed governing body who take an active role in leading our school forward and a dedicated team of teachers, teaching assistants and a learning mentor working harmoniously to organise wonderful lessons, experiences and events that engage and develop our pupils and their families. We treat everyone as an individual, with the unique potential to learn, grow and achieve their best within our supportive and caring environment. 
Our school is fortunate to have 'Abbey Oaks', our out-of-school club, which offers wraparound care for children from 7.45 a.m until 6 p.m.

Come and Join Us
At Whitley Abbey Primary School we value the partnership with home and wholeheartedly invite you to the wide range of open events, parents evenings, workshops and courses so that you can fully participate in your child's education. Please take a little time each week to look at our school calendar and newsletters to see how and when you can join in with us. 
Our School Mission & Vision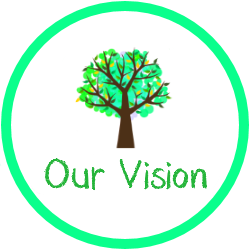 At Whitley Abbey…
We aim for everyone to be valued, safe and happy.




We nurture the mental and physical wellbeing of our community.




We celebrate life experiences and enjoy sharing new ones together.




Through rich learning opportunities we help children to develop a love of learning.




We strive to open children's minds to life's possibilities.




Through the Whitley Core Values we develop kindness, friendship, courage, honesty, resilience and gratitude.




We are proud to have Team Whitley in our hearts.
'Hand in Hand we Learn'
A Word
From Our Headteacher
" As the Headteacher of Whitley Abbey Primary School, it gives me great pleasure to welcome you to our website. Our aim is to share with you the many achievements and successes of our enthusiastic and hard-working children, as well as to provide you with a wide range of useful information that enables you to share in the life and learning of the school.  "
I hope that this website gives you a flavour of our happy, high achieving school, but I warmly invite you to come and see for yourself. You can make an appointment by emailing me at [email protected].
I will be delighted to give you a tour and talk with you about the needs of your child.