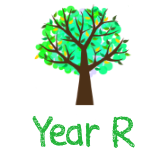 Chestnut
Our teacher is Mrs Riley
Our Teacher partner is Mrs Bostock
Willow
Our teacher is Mrs Gray
Our Teacher partner is Mrs Clarke
We are delighted to welcome you and your child to our Reception classes here at Whitley Abbey Primary School. We aim to provide a caring and safe environment, which will help your child settle happily into school life. We are looking forward to working in partnership with you to support your child's learning.
In Reception we have two classes: Reception Willow and Reception Chestnut. Throughout the year we plan a variety of themes to engage the children's learning.  
Autumn Term:
Do you want to be friends?
Why do squirrels hide their nuts?
Spring Term:
Are we there yet?
Do cows drink milk?
Summer Term 1:
Are carrots orange?
Why do ladybirds have spots?
Reception will be having PE on Tuesday morning so please ensure they come to school in their PE kit, wearing trainers and have a spare pair of shoes in a bag to change into if they get muddy.
Welcome Letter
Here is a useful link with lots of fun activities to support your child with their speech development at home. 
What have we been doing in Reception?
In Reception we have been exploring a variety of science activities:
Wax resist pictures
We drew a picture using wax crayons and then washed over it with water colour paints. We noticed that the paint did not stick to the wax crayon.
Shadow puppets
First we made a puppet, then we use the torch to make a shadow. We could see the shape of our puppet on the wall. Then we used the hole punch to make holes in the puppet and looked at the shadow again. We could see the holes that we made because the torch light shone through.
Building structures
We make houses for the Three Little Pigs using different resources. Then we tested whether The Big Bad Wolf (balloon pump) could blow it down.
We found out that Duplo was a better material than straws because it did not blow down.
Magnetic sensory bottles
We use the magnets to explore the bottles. This was a fun activity because we found lots of magnetic items hidden inside. We enjoyed seeing how many magnetic items would stick together each time. We noticed that not all the items stuck to the magnet, we realised that this was because they were not magnetic.
Exploring ice
We had to work together to free the monsters from the ice. We used pipettes to drop cold and warm water onto the blocks. We found out that dropping water onto the ice caused it to melt slowly but when we dropped warm water it made the ice melt faster.