All our latest school news and newsletters can be found in these pages.

Archived News
March 2021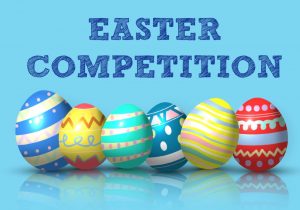 Create your lockdown hero.
This year we would like you to transform an egg into your lockdown hero.
There are so many people who have helped us over the last year during the Covid pandemic.
Who is your lockdown hero? Is it someone at home, someone at school or someone in the wider community?
Who would you like to say thank you to?
Who has made you smile when our lives have been very different?
Transform an egg into your lockdown hero (or heroes) and email a photograph to your year group email account by 9am on Wednesday 31st March. Tell us the name/the role of your lockdown hero and write a short piece about why that person is your hero.
Remember to boil the egg first with the help of an adult!
Return to school 8th March, 2021
We are really looking forward to all children returning to school on March 8th. There is no phased return to school this time and all year groups should return to school on the morning of the 8th March unless children are classed as CEV (clinically extremely vulnerable).
We will be updating our risk assessments before the children return to school, as soon as we have the guidance through from the local authority. There will be no relaxing of the September return to school risk assessment and the following measures will continue to be in place:
Nursery Places
Do you have a child who turns 3 between 1st April 2021 and 31st August 2021? If so they are eligible for 15 hours of funded hours to attend a nursery provision from 1st September 2021. We have spaces available and would welcome applications for the Autumn Term or any future terms in the school year.
Please contact the school office for an Expression of Interest Form or if you require further information. Alternatively please email [email protected] and we can email the form to you.
3rd March 2021
Dear Parents and Carers,
We are pleased to be welcoming your children back to school from the 8th March. We continue to take every measure to make sure our schools are as safe as possible, and as a city we continue to share learning and good practice across all schools.
4th March 2021 Design a Potato Character
Thank you for all your fantastic entries for the design a potato competition. 
World Book Day Competitiion Winners
February 2021

World Book Day is on 4th March this year and to celebrate we are focusing on the story 'The Day the Crayons Quit' and the fancy dress theme is to dress up as your favourite crayon colour.
World Book Day Information For Parents
1st February 2021
Today is the first day of the Go Parks: Active Schools Challenge!
While you're visiting your local park, don't forget to scan the Go Parks QR code banner to earn points and help your school.
November 2020
16th November
Happy Diwali
Take a look at some of the wonderful work we have been doing for Diwali.
12th November
A message from Mrs Basson: I feel so lucky to have had the opportunity to spend time with all the wonderful children and families at Whitley Abbey. We have had such memorable times with our Fun for Family events, Christmas Crafts and of course our attendance trips.

We are so lucky to have such an amazing community centered school and hopefully we can get back to seeing each other again soon once these strange times have passed. Thank you for all the kinds words and gifts. Best wishes to you all.
1st November
We've introduced Thrive in our school and our Thrive Practitioner Miss Simmonds has created the following powerpoint to introduce Thrive to parents and carers of our children.
October 2020
12th October
Nursery Intake Spring 2021
Do you have a child who turns 3 before 31st December 2020? If so they are eligible for 15 hours per week of funding for a Nursery place and we currently have places available for our Spring 2021 intake starting in January 2021 after the Christmas holiday. If you are interested in securing a place please contact the school for an 'Expression of Interest Form' and we will contact you as soon as possible on receipt of your form. We also have limited 30 hour places available which are offered based on family eligibility (please check eligibility on www.gov.uk). If you have any questions regarding our Nursery please email [email protected] or contact the school office. Continue reading….